Mother. Culinary wiz. Devoted daughter and sister. And though she is small she is mighty!
Tanya is one of Dallas's most renowned hair colorists. She likes to joke she began her career at thirteen – mixing up her own creations from home color kits bought at the drug store for her friends and their moms. When she says she loves what she does, she means it. Tanya has not missed a day of work in fifteen years!
After graduating from TCU, like her husband and co-owner, Ty Burkhart, Tanya began working in interior design before pursuing a career as a hairstylist. Her outstanding skills in hair color and her impeccable client service led her into training and management roles for several of Dallas's premier salons. She has served as a national and in-house educator for over fifteen years. Her past experience driving the creative vision, and her expertise in guiding other highly-sought designers, has led Tanya to the path of salon ownership. Opening j. grace salon with her husband has been a natural extension of her career and her family values.
Tanya credits her work ethic to her amazing mother – a refugee and a single mom who worked so hard to provide for her two daughters. Tanya's love of cooking and taking care of others comes from her close-knit extended family. When she's not taking care of her clients, she can be found taking care of her family, her friends or her fur babies.
Testimonials and Rave Reviews
Thank you Tanya Nguyen. Love how you keep me looking good and feel appreciated! – Katie C.
"For color, we're loyal to Tanya Nguyen, who understands and masters our complicated shade…"
Best Salons in Dallas, DMagazine, March 2013
As seen in…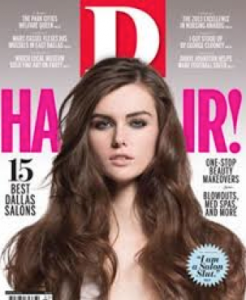 Katie Caballero
Thank you Tanya Nguyen and Salon Lucien. Love how you keep me looking good and feel appreciated!
Book me by filling the form below.